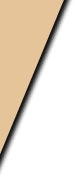 Jake Gordon & Associates (JG&A) is a leading event management organization specializing in the areas of information technologies (IT) and telecommunications. Over the past 15 years of experience, the company has produced and staged many innovative industry trade shows and educational events across North America.

The Company is organized into four (4) divisions, each with its own defined area of responsibility and business activity:
JG&A Events Group - This division is responsible for planning, implementing and managing a core of IT industry events, trade shows, conferences and seminars that are owned and operated by JG&A. These include events such as VoicePower, CTI World, Integrated Solutions, CRMPower, eCustomerWorld, Wi-FiPower and our latest IP World shows. The group helps leading IT and telecom organizations increase their market reach and provide end-users with educational opportunities that help them leverage the power of the latest technologies and applications to their benefit.

JG&A Event Management Services Group - This division is responsible for extending the company's extensive know-how and experience to the benefit of other organizations. It provides a full spectrum of custom event management services including strategic planning, event supervision, and complete execution programs. It helps companies to achieve their marketing goals and business objectives in a timely and cost effective manner.

JG&A EDM Market Research Group - This division is responsible for researching, developing and managing "The Premier Canadian List of IT and Telecom Executives"™. This list includes Executive Decisions Makers (EDMs) from both the corporate and government sectors and is one of the best and most qualified IT and Telecom executives' lists available in Canada. The list was originally created in 1989 and has since been managed, expanded and updated on regular basis. The list includes, among other contacts, our own customers and prospects from across Canada who participated in our educational conferences and seminars, attended our expositions, sourced our research and publications, and communicated with us on an ongoing basis. Furthermore, since this list in NOT made available for rent to other third parties, it contains a high ratio of permissible email contacts.

JG&A Financial Group - This division is responsible for providing financial planning services to third party organizations in order to facilitate successful "on-budget" event execution, and to maximize their ROI. It includes event budget development, supplier contract negotiations, budget monitoring and in some cases provision of short-term bridge capital required to finance a specific industry or corporate event.
Jake Gordon & Associates is headquartered in Toronto, Canada.