INCLUDING DIAMOND, PLATINUM, GOLD & SILVER SPONSORS!
Jake Gordon & Associates is pleased to provide prospective spnosors, exhibitors and show attendees with a list of distinguished corporate sponsors that helped make this year's Wi-FiPower 2004 Conference & Exposition a great success. The event was held on March 1-3, 2004 at the the Metro Toronto Convention Centre (Ontario, Canada).

For more information on becoming a Wi-FiPower sponsor at our upcoming event, please contact us via e-mail at sales@Wi-FiPower.com or call our office at 416-467-0007.
---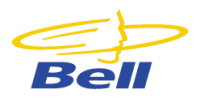 PLATINUM SPONSOR
Bell Canada, Canada's national leader in communications, provides connectivity to residential and business customers through wired and wireless voice and data communications, local and long distance phone services, high speed and wireless Internet access, IP-broadband services, e-business solutions and satellite television services. Bell Canada is wholly owned by BCE Inc. (NYSE/TSX: BCE). For more information please visit www.bell.ca.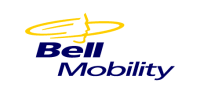 GOLD SPONSOR
Bell Mobility, a division of Bell Canada, provides a complete range of innovative wireless communications solutions: PCS and cellular, web-browsing and data, two-way messaging, paging and airline passenger communications services.


GOLD SPONSOR
Ericsson supplies all existing mobile systems, including 3G mobile systems, as well as broadband multi-service networks and broadband access. We provide the network infrastructure, access equipment and terminals, application enablers and global services to support both business and private communications. Ericsson Canada Inc., a subsidiary of LM Ericsson, Sweden, serves the Canadian market by providing complete communication solutions including wireless network technology, advanced Mobile Internet Solutions, IP and Data Systems, Transmission Solutions and Managed & Consulting Services. As one of Canada's largest R&D investors, Ericsson Canada also fulfills worldwide mandates in the development, testing and support of systems for multiple wireless standards such as third generation (3G) telecommunications solutions and advanced user services such as MMS. For more information, please visit www.ericsson.ca.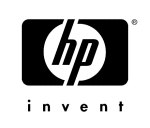 GOLD SPONSOR
HP is a technology solutions provider to consumers, businesses and institutions globally. The company's offerings span IT infrastructure, personal computing and access devices, global services and imaging and printing. For the fiscal year ending on Oct. 31, 2003, HP revenue totaled $73.1 billion. More information about HP is available at www.hp.com.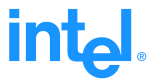 GOLD SPONSOR
Intel, the world's largest chip maker, is also a leading manufacturer of computer, networking and communications products. Additional information about Intel is available at www.intel.ca.


GOLD SPONSOR
Microcell Solutions Inc., a wholly-owned subsidiary of Microcell Telecommunications Inc. (TSX:MT), is a national provider of Personal Communications Services (PCS) under the Fido brand name. The Company provides a wide range of wireless voice and high-speed data communications products and services to over one million customers. Another subsidiary of Microcell Telecommunications, Inukshuk Internet Inc., is licensed to operate Multipoint Communications Systems (MCS) across the country, in regions that cover approximately 30 million Canadians. MCS spectrum allows for the deployment of broadband wireless access networks throughout the country, including outlying regions. For more information, visit www.microcell.ca.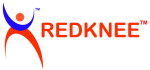 GOLD SPONSOR
Since 1999 Redknee has successfully delivered Mobile Services Infrastructure solutions for mobile networks around the world. Today Redknee solutions are deployed in over 20 wireless networks and provide mobile services for more than 100 million subscribers. Redknee's commercially deployed suite of service applications includes Messaging, Mobility, Payment, and Data/Call Control solutions. Redknee solutions integrate seamlessly with existing mobile networks, and accelerate the development and adoption of revenue-generating mobile network services through 3GPP/2 Open Services Access and Open Mobile Alliance Web-Services based architectures. Redknee continues to be chosen as a preferred vendor for mobile services by the world's most demanding mobile network operators. For more information, please visit www.redknee.com.


GOLD SPONSOR
Rogers Wireless Inc. operates under the co-brand Rogers AT&T Wireless and has offices in Canadian cities from coast to coast. Rogers AT&T Wireless is Canada's leading wireless communications service provider, offering a complete range of wireless solutions including Digital PCS, cellular, advanced wireless data services and one and two-way messaging services to more than 3.7 million customers across the country. Rogers Wireless Inc. trades under the stock symbols: TSE: RCM.B; NYSE: RCN. The Company is approximately 56% owned by Rogers Communications Inc. and approximately one-third owned by AT&T Wireless Services, Inc. For more information, please visit www.rogers.com.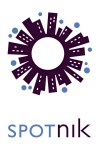 Spotnik Mobile is the leading provider of secure high-speed public wireless Internet service in Canada. Together, Spotnik and TELUS Mobility are building a national network of HotSpots in premium locations such as transportation facilities, hotels, conference centers, commercial properties and cafés. Spotnik enables the rapidly growing population of wirelessly-enabled mobile individuals to achieve real gains in productivity through high-speed wireless Internet access on-the-go. For more information, please visit www.spotnikmobile.com.


DIAMOND SPONSOR
TELUS (TSX: T, T.A; NYSE: TU) is the largest telecommunications company in Western Canada and the second largest in the country, with more than 24,000 employees. The company provides subscribers with a full range of telecommunications products and services including data, Internet Protocol, voice and TELUS Mobility wireless services across Canada. For more information about TELUS, please visit www.telus.com.


SILVER SPONSOR
TELUS Mobility provides its more than 3 million clients across Canada with a full suite of wireless voice, Internet and data services through its PCS and Mike digital wireless networks. For more information about TELUS Mobility, please visit www.telusmobility.com.