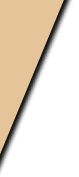 The Canadian SMB Market:
Strategic Overview
Before we present the overall event profile and format of the SMB World event, let's examine and review several critical data elements about this unique and important segment of the Canadian economy:
Market Definition

The SMB market can be segmented into small- and medium-sized enterprises based on various criteria. At JG&A, we elected to adopt the official definition of Statistics Canada which categorizes businesses based on company size:

Small Businesses/Enterprises: 1-99 Employees
(The sub-segments include:0-4; 5-19; 20-49; 50-99)
Medium Businesses/Enterprises: 100-499 Employees
(The sub-segments: 100-299; 300-499)

Economic Significance

The SMB market holds significant importance in the Canadian economy. According to Canadian government research, by mid 2003, there were about 2.23 million business establishments registered in Canada, out of which 1.047 million businesses had at least one employee. The distribution of these businesses among the two SMB segments was as follows:

Small Businesses: 1,024,080 establishments (or 97.7%)

COMPANY SIZE
# OF ESTABISHMENTS
1-4 Employees
596,043
5-9 Employees
183,892
10-19 Employees
124,417
20-49 Employees
88,444
50-99 Employees
31,284

Medium Businesses: 21,179 establishments (or 0.02%)

COMPANY SIZE
# OF ESTABISHMENTS
100-299 Employees
14,333
300-499 Employees
6,846

These businesses represent the lion's share of Canada's corporate revenues and generate over 50% of the total Canadian employment payroll. They represent, without a doubt, an important engine of growth within the Canadian economy.

Industry Distribution

The SMB establishments span all industry sectors, however, small-sized business are concentrated in the following four sectors: retail trade (12%); professional, scientific and technical services (11%); construction (10%) and health-care (8%). Medium-sized businesses are concentrated mainly in the manufacturing (21%), retail trade (13%), health Care (10%) and accommodation & food services (7%) sectors. It is important to note the main industry sectors in which SMBs are concentrated vary geographically, and are dependent to a large extent upon the dominant industry in any particular region.

Geographic Distribution

The SMB establishments abound in every region and city all across Canada, and many studies have been conducted in search of the Canadian SMB hot-beds.

Some research studies were conducted based on population size or the overall number of businesses in a specific area, while other used the number of SMB establishments per capita or growth rate as a metric. The studies used statistical data regarding Census Metropolitan Areas (CMAs) and Census Agglomerations (CAs). Although the results vary from study to study, the following regional centers were always on the hotbed short list:

Calgary & Edmonton - Alberta
Toronto, Ottawa, Kitchener, London & Oshawa - Ontario
Vancouver & Victoria - British Columbia
Montreal, Sherbrooke & Quebec City - Quebec
Regina & Saskatoon - Saskatchewan
St. John's - Newfoundland
Halifax - Nova Scotia
Saint John - New Brunswick

Unique Business Challenges

The light of their small company size and limited access to financial and human resources, SMB establishments face a unique set of financial, operational, technological and business challenges. While most large enterprises strive to improve productivity, increase revenue, reduce costs, develop new export markets, and gain a competitive edge, successful performance and achievement of these objectives is paramount in the SMB space since it is prerequisite to business viability and longevity.

Untapped Growth Market

The SMB market segment holds enormous growth potential for Canadian vendors; however, tapping and selling into this market represents a major challenge because of its geographic disparity and industry diversity.

In light of the subdued technology and business investment growth rate within the large enterprise segment of the Canadian market, vendors who are looking for new growth opportunities must rapidly re-position their sales and marketing focus, as well as their product & distribution channels, to address the unique needs of the SMB establishments.