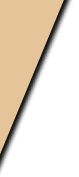 IP World Canada Announces Best In Show Awards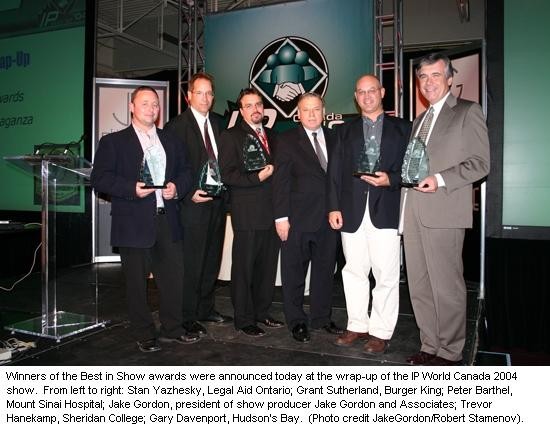 TORONTO, ONTARIO--(CCNMatthews - Oct. 7, 2004) - Winners of the Best in Show awards were announced today at the wrap-up of the IP World Canada 2004 show, held from October 4-6 at the Toronto Congress Centre and featuring keynotes on the applications of IP-based communications from Michael Sabia, President and CEO, Bell Canada Enterprises, John MacDonald, President, Allstream, Joe Natale, EVP & President Client Solutions, TELUS Communications and Brad Arsenault, VP, Technical Operations, MCI Canada.
"The calibre of our sponsors and exhibitors at this year's show were second to none," said Jake Gordon, president of show producer Jake Gordon and Associates. "With over 400 conference delegates and over 1250 expo visitors, attendance has strongly indicated that Canadian customers, large and small, are already starting to embrace the benefits of IP communications within their organizations."
"This show offers a glimpse into the future of IP-based communications and particularly those applications that will drive value in the enterprise," said Ronald Gruia, Program Leader and Strategic Analyst, Enterprise Solutions Communications & IT Practice. "Service providers no longer include only the traditional telcos and enterprise vendors, but non-traditional emerging players as well. Being able to hear from such visionaries as Henry Sinnreich, Phil Edholm and Ibrahim Gedeon offers customers insights into the architectural framework of the future for communications."
Winners were announced at a post-show gala held this evening at the Congress Centre. The complete list of winners is:
Innovative IP Communication Solutions and Early Technology Adoption Award Winners:
Laurentian University
Sheridan College Institute of Technology & Advanced Learning
Legal Aid Ontario
Mount Sinai Hospital
Hudson's Bay Company
Burger King Restaurants of Canada
Creative Booth Design and Innovative Product Showcase:
Innovation Showcases Awards:
"The show was a tremendous success, and we are already looking forward to next year. Our show portfolio in 2005 will include coast-to-coast stagings of IP World Canada 2005, Wi-FiPower 2005, and SMBWorld 2005, addressing the hottest and most beneficial IT business applications for Canadian customers," added Gordon.

For more information on IP World Canada or SMB World, please visit the show websites at http://www.ipworldcanada.com, http://www.smbworld.com and http://www.wi-fipower.com.
About Jake Gordon & Associates:
Jake Gordon & Associates is a leading event management organization specializing in the areas of information technologies (IT) and telecommunications. Over the past 15 years of experience, the company has produced and staged many innovative industry trade shows and educational events across North merica. For more information about JG&A, please visit the website at http://www.JakeGordon.com.

-30-

For further information, please contact:

Sequentia Communications
Sacha DeGroot
(416) 203-3656
sacha@sequentia.net