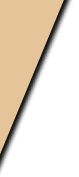 Jake Gordon & Associates is pleased to provide you with a complete listing of the sponsors from this year's IP World Canada 2004 event (in alphabetical order):
---
Diamond Sponsors

Bell Canada, Canada's national leader in communications, provides connectivity to residential and business customers through wired and wireless voice and data communications, local and long distance phone services, high speed and wireless Internet access, IP-broadband services, e-business solutions and satellite television services. Bell Canada is wholly owned by BCE Inc. (NYSE/TSX: BCE). For more information about Bell Canada, please visit

http://www.bell.ca/events

.

---

Platinum Sponsors

Allstream is one of Canada's leading communication solutions providers with a world-class portfolio of Connectivity, Infrastructure Management and IT Services. Focused on the business market, Allstream collaborates with customers to create tailored business solutions that meet their unique needs and help them compete more effectively.

Allstream serves North American businesses with enterprise solutions that encompass connecting your company effectively and reliably, building and deploying business-critical applications and managing your network and IT infrastructure.

Allstream is a division of MTS Allstream Inc., Canada's third largest communications provider with 7,000 dedicated employees focused on delivering outstanding value to its customers.

Allstream has an extensive broadband fiber-optic network and the greatest reach of any competitive communication solutions provider in Canada, delivered through strategic partnerships and interconnection agreements with other international service providers. Allstream's portfolio and expertise enable it to provide Connectivity, Infrastructure Management and IT Services to North American business customers operating globally. For more information about Allstream, please visit

http://www.allstream.com

.

MCI is a leading global communications provider, delivering innovative, cost-effective advanced communications connectivity to businesses, governments and consumers. With the industry's most expansive global IP backbone, based on the number of company-owned points-of-presence, and wholly-owned data networks, MCI develops the converged communications products and services that are the foundation for commerce and communications in today's markets. For more information about MCI Canada, please visit

http://www.mci.com/ca

.

TELUS (TSX: T, T.A; NYSE: TU) is the largest telecommunications company in Western Canada and the second largest in the country, with more than 24,000 employees. The company provides subscribers with a full range of telecommunications products and services including data, Internet Protocol, voice and TELUS Mobility wireless services across Canada. For more information about TELUS, please visit

http://www.telus.com

.

---

Gold Sponsors

Juniper Networks transforms the business of networking. A leading global provider of networking and security solutions, Juniper Networks maintains an intense focus on customers who derive strategic value from their networks. Its customers include major network operators, enterprises, government agencies, and research and educational institutions globally. Juniper Networks delivers a portfolio of networking solutions that support the complex scale, security and performance of the world's largest and most demanding mission-critical networks, including the world's top 25 service providers and 8 of the top 15 Fortune 500 companies. For more information about Juniper Networks, please visit

http://www.juniper.net

.

Polycom, Inc. is the world's technology leader of high-quality, easy-to-use video, voice, data and web conferencing and collaboration solutions. The Polycom Office(tm) is our continued commitment to make distance communications as natural and interactive as being there by providing best-in-class conferencing solutions that are interoperable, integrated and intuitive to the user. The Polycom Office is based on industry standards and supported by an open architecture that promotes interoperability in multi-vendor environments and complements leading network infrastructure platforms. For more information about Polycom, please visit

http://www.polycom.com

.

Established in 1955, Sony of Canada Ltd. is a wholly-owned subsidiary of Sony Corporation of Tokyo, Japan, a world leader in the manufacture and marketing of electronic and computer products for consumer, business, electronics publishing and multimedia applications on a global scale. With headquarters in Toronto, sales offices in Vancouver and Montreal and distribution centres in Coquitlam, British Columbia, and Whitby, Ontario, approximately 1,100 employees support more than 70 Sony stores and a network of more than 3,000 authorized dealers across Canada. For more information about Sony of Canada, please visit

http://www.sony.ca

.

Sprint Canada Inc., a wholly-owned subsidiary of Call-Net Enterprises Inc., is one of Canada's leading national communications solutions companies, offering voice, data and online services. With headquarters in Toronto, Sprint Canada operates in 17 locations across the country. For more information about Sprint Canada, please visit

http://www.sprint.ca

.

---

Silver Sponsors

Cisco Systems, Inc. (NASDAQ: CSCO), the worldwide leader in networking for the Internet, this year celebrates 20 years of commitment to technology innovation, industry leadership and corporate social responsibility. For more information about Cisco Systems, please visit

http://www.cisco.com

.

Computer Associates International, Inc. (CA) is a leading worldwide provider of IT management solutions and services. CA solutions address an extensive range of management challenges across the full range of heterogeneous distributed and mainframe platforms with solutions for infrastructure management, storage management, security management, application life cycle management, data and application development, and portal technology and business intelligence. For more information about Computer Associates International, please visit

http://www.ca.com

.

Hydro One Telecom Inc is a CRTC-registered, non-dominant, facilities-based carrier. We provide broadband telecommunications services in Ontario with connections to Montreal and Buffalo, New York.

Established in 2000 as a wholly owned subsidiary of Hydro One Inc, Hydro One Telecom leverages our parent company's telecommunications assets. Hydro One operates the largest electricity transmission and distribution systems in Ontario and directly serves more than 1.2 million customers. We use the same fibre-optic network and award-winning Network Operations Centre that monitor the electricity transmission network.

Building on the expertise and reliability of Hydro One, Hydro One Telecom delivers state-of-the-art, broadband telecommunications solutions for carriers, ISP's and large commercial customers. For more information about HydroOne Telecom, please visit

http://www.hydroonetelecom.com

.

Mitel is a market-leader for voice, video, and data convergence over broadband networks. With a focus on the user experience, the company delivers advanced communications solutions that are easily customized for individual business needs. Through intuitive desktop appliances and applications, businesses are provided with innovative ways to manage information and resources. Vertical markets benefit from integrated solutions that protect existing investments, while enabling new ways to be more cost effective and productive. Mitel is headquartered in Ottawa, Canada with offices, partners, and resellers worldwide. For more information about Mitel Networks, please visit

http://www.mitel.com

.

Established in 2000 as a subsidiary of Toronto Hydro Corporation, Toronto Hydro Telecom Inc. has quickly grown to become a highly specialized and innovative provider of telecom services to businesses. Today, Toronto Hydro Telecom counts many of Canada's leading businesses and institutions among its clients including financial institutions, mutual fund companies, broadcasters, hospitals, colleges and universities. Through Toronto Hydro Telecom, companies can lease dark fibre, access ready-to-use data transmission services such as Ethernet Metro LAN, Dedicated Business Internet and Private Line, and develop disaster recovery strategies. Toronto Hydro Telecom's fully redundant, 10-Gigabit Ethernet or SONET backbone network spans 450 kilometres and connects more than 400 commercial buildings in Toronto. For more information about Toronto Hydro Telecom, please visit http://www.thtelecom.ca. For more information about Toronto Hydro Telecom, please visit

http://www.torontohydrotelecom.com

.

---

Association Sponsors

Canadian Advanced Technology Alliance (CATAAlliance) is Canada's leading, most influential and entrepreneurial technology alliance. It is committed to growing the global competitiveness of its members, 80% of which are currently active exporters. The common purpose that unites the membership is CATAAlliance's commitment to members' business growth. With offices across the country, we are focused on the provision of business services and government relations programs that conserve and leverage member resources. Because members are action-oriented businesses, CATAAlliance responds with action when members need specific services or activities. The "Traditional Champion" of Canadian research and development, CATAAlliance's mission is to stimulate "Global Business Growth" through the promotion of strategic partnerships, technological innovation and entrepreneurial values. For more information about Canadian Advanced Technology Alliance (CATAAlliance), please visit

http://www.cata.ca

.

The Canadian Association of Internet Providers represents a large and ever-growing group of service providers across the country.

CAIP's Mission is to foster the growth of a healthy and competitive Internet service industry in Canada through collective and cooperative action on Canadian and international issues of mutual interest. For more information about Canadian Association of Internet Providers (CAIP), please visit

http://www.caip.ca

.

The ICSA Toronto Chapter is comprised of Customer Service professionals interested in enhancing their professional development through attendence at seminars, chapter meetings and through networking. The chapter offers several formal and informal gatherings each year where members have an opportunity to explore and learn about new ideas, systems, and technology. Best of all, members get the opportunity to meet fellow professionals who may become friends, advisors, or that crucial business contact. We offer training, speakers, consulting and certification courses for service reps. For more information about International Customer Service Association, please visit

http://www.icsa.on.ca

.

---

Media Sponsors

Backbone Magazine is published by Publimedia Communications Inc. Publimedia has been a successful custom publisher and media representation agency in Vancouver, Canada for over ten years. We have specialized in producing and/or representing quality publications and supplements that are distributed regionally, nationally and internationally. For more information about Backbone Magazine, please visit

http://www.backbonemag.com

.

The Globe and Mail is Canada's #1 business paper, reaching more business leaders and decision makers than any other newspaper in Canada. For more information about Globe and Mail, please visit

http://www.globeandmail.com

.